Our History
Millennium Bank was founded on a personalized, community-oriented approach to banking that we are proud to deliver to residents of Tennessee and Florida.
Millennium Bank opened its doors for business on June 21, 1999, in Chattanooga, Tennessee, to serve the financial needs of the growing areas in eastern Hamilton County.  On June 1, 2020, Millennium Bank acquired Columbia Bank, one of the oldest and strongest financial institutions in Florida, with roots firmly planted in Columbia County for over 100 years.
More than two decades after initially opening, Millennium Bank is still locally owned and operated. We are proud to share our Bank Locally. Live Easily. experience with residents in the greater Chattanooga, Lake City, Gainesville and Ocala areas.
Our Community
Millennium Bank not only serves the people of greater Chattanooga and North Florida, we are a part of it. Millennium Bank representatives are deeply invested in civic and community organizations that bring us together.
Our employees are frequent speakers at local schools, groups and civic organizations. Whether it's a high school civics class, a PTA seeking advice on saving for college or a professional group considering retirement planning, a Millennium Bank representative is ready to serve you.
Mission Statement
Millennium Bank is committed to delivering an exceptional experience founded on the same core principles upon which the bank was established: Integrity, respect, customer service, excellence, mindfulness and partnership. Today it remains our privilege to serve our growing community with the highest quality of personalized banking services so you can Live Easily.


Core Values  
Integrity

· We demonstrate the highest ethical standards of personal conduct.

· We behave with honesty, integrity, openness and fairness.

Respect

· We treat people with courtesy, politeness, and kindness.

· We foster an environment conducive to personal growth and development and to new opportunities.

Customer Centric

· We listen to customers, understand their needs, offer the best solutions and deliver on our promises.

· We strive to build long-term, positive relationships with our customers and our communities.

Excellence

· We encourage innovative thinking.

· We value and reward outstanding performance.




Work Life Balance

 ·  We value and recognize the importance of a healthy work-life balance.

· We create an environment that allows all employees to devote time to family, community, and personal interests.

Teamwork

·  We build strong relationships within and across functions.

·  We work together to achieve our goals and to celebrate our successes.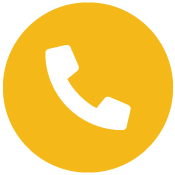 Contact Us
Get in touch!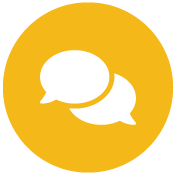 Frequently Asked Questions
We recognize knowledge is power.